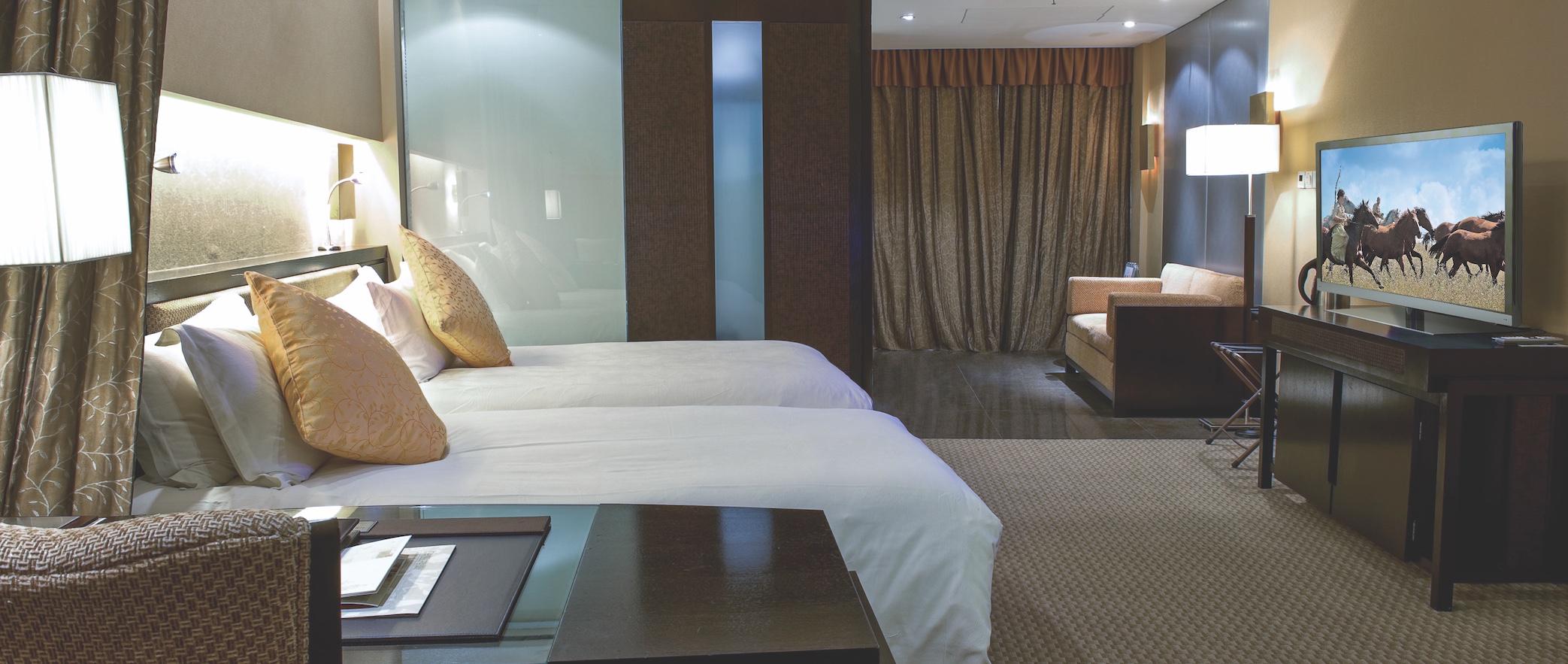 An upgrade your guests will never forget.
With their favorite movies, TV shows, and sports on the TV service they already know how to use, your guests will love checking in to DIRECTV. No matter what type of programming you want to provide — we have the most cost-effective, scalable, technology solutions for you.
Request Free Quote
The ultimate HD entertainment experience.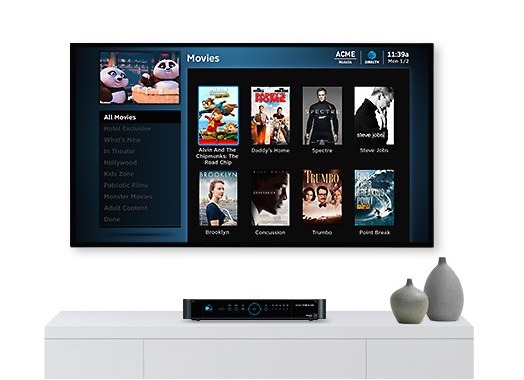 The groundbreaking DIRECTV Residential Experience Plus returns the TV to its rightful place—the focal point for in-room entertainment. Now your guests get over 100 channels of HD programming plus DIRECTV CINEMA®, the premium entertainment library with the latest movies they want to watch, when they want to watch them, and on the best screen available—the hotel room HDTV.
DIRECTV CINEMA delivers better, faster on-demand entertainment without taxing your hotel's internet bandwidth. It reduces long-term broadband costs by minimizing Internet streaming with an on-site video caching server. At the same time, your guests enjoy quality playback, with no buffering, and instant access to hundreds of movie releases, many available a month before Netflix or Redbox.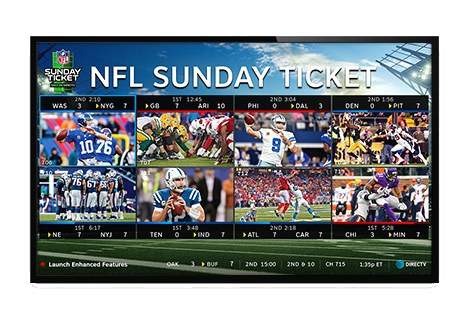 Only DIRECTV has the sports packages to attract fans of every stripe.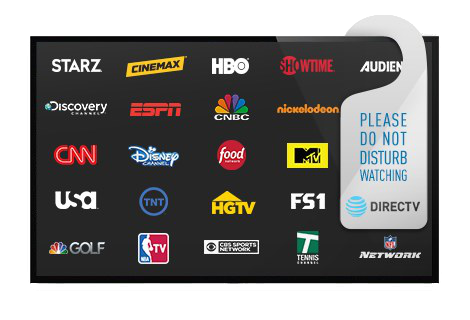 Satisfy their appetite
for entertainment.
Nothing feels more like home than snuggling up to a favorite show. With over 150 channels in the XTRA Package, featuring the best movies, original series, and sports programming, everyone on your guest list will find the shows they love.
Big entertainment for any size hotel.
The COM2000 is a next-generation HD headend ideal for any size property. A single 48-channel chassis easily expands to support hundreds more.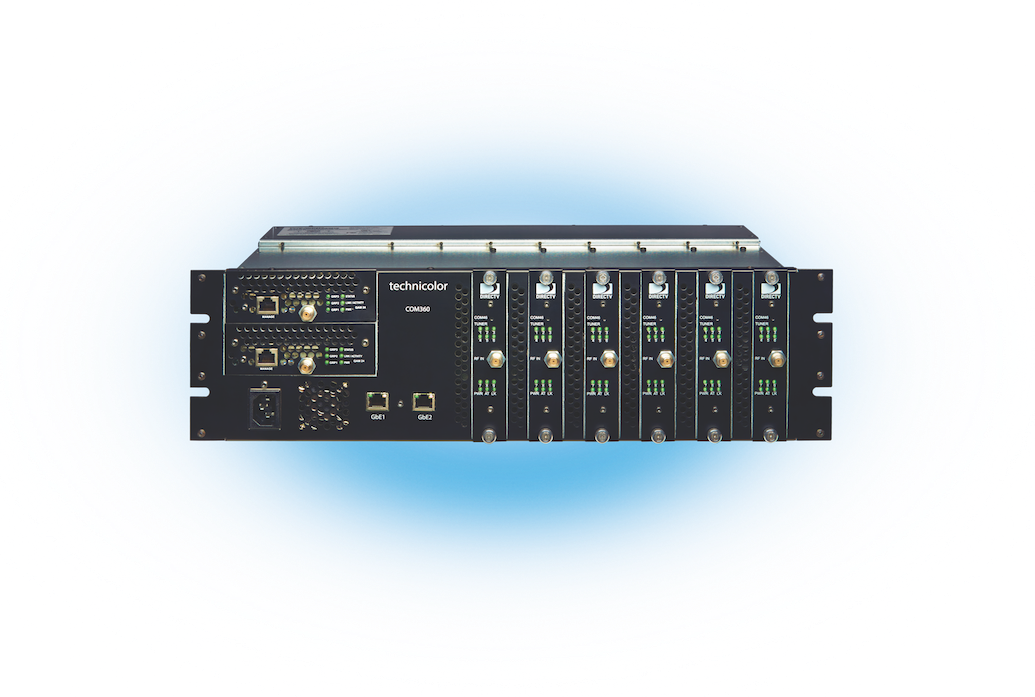 Get a free consultation today!